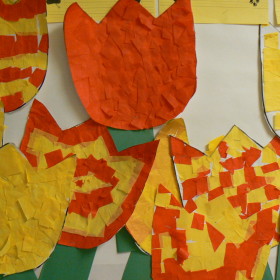 Dear Margaret Jenkins Parents and Guardians:
Welcome to a new year at École Margaret Jenkins School. We have a vibrant and caring school community that supports our focus of providing strong academic programs enriched with opportunities to learn through the arts and athletic endeavors. Our main school goal is to improve students' abilities to be self-regulated learners and citizens. We are also working to create students who are aware of their community and respond to the needs of others. I feel honoured to work with the school community in preparing our students for the future.
We have a tremendously active parent group at our school and the School Planning Council is working hard to provide students, staff and parents with meaningful opportunities to be involved in the development and attainment of our school goal. You will also see many parents volunteering in our school and our PAC works hard to support all students in the school.
Yours truly,
Mr. Brett Johnson, Principal